Services


At the heart of the day is the Ceremony..
Principles Brass Quintet
The members of the brass quintet are all principal players with the world renowned Strabane Concert Brass.
The brass quintet will lend a sense of majesty to your ceremony.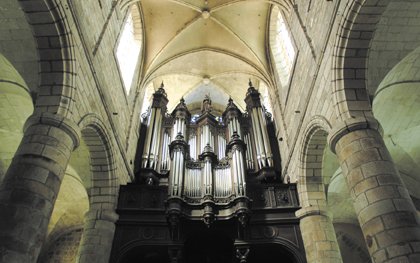 A rousing trumpet voluntary to enter, a reflective mood for signing the register and a triumphant recession. Our arranger will discuss the options with you and provide the perfect musical solution.
An old stone Church is the perfect acoustic for a brass ensmble.
A magnificent sound you will never forget.
Solo Soprano
Gerarda McCann studied voice at London's Trinity College of Music, before working in London and Australia.
She moved back to Ireland, and widely accepted as one of Ireland's finest sopranos, is in constant demand.
Contact our professional arranger to discuss your musical needs.
String Quartet
The members of our string quartet are all professional music teachers with the Music service.
Let them bring an air of quiet sophistication to your proceedings.
Bach, Mozart, Haydn and any number of other composers from the Baroque and Classical eras will give your ceremony a touch of class.
Pre Reception
A persistent problem is the pre-reception.
Entertain your guests with a Jazz ensemble or an Irish Traditional group, or the string quartet which gives a sophisticated air.

The Jazz group plays hits from the great American Song book. Let your guests relax to "Blue Moon", or "Can't Help Lovin' that man of mine" or "Summer Time".
The easy listening hits keep flowing.
Pat McCabe's Oriel Band is simply one of the finest Irish traditional bands in the country.
They have a number of c.d.'s to their name and tour extensively in Europe and the U.S.A.
If you want an Irish traditional feel, look no further than the ORIEL band.
The Dance
Our fabulous 9 piece Swing Band - The Bob Quick Band
Will knock you out with their sound.
With a fantastic repertoire starting with the hits of the swing era, the band and its two vocalists also play the Rat Pack hits and cover all the wedding standards, including some Country.
So if you want to dance the night away with senoritas who can sway and if your guests will enjoy Neil Diamond, The Drifters, Joe Dolan, Elvis and many more, let "Rhythm and Brass" get you in the mood.
Our professional arranger can customise your dance with special
arrangements just for you.
Let him create the perfect arrangement for your first dance.
We can also supply a disco.